Out and about: April-June 2017
Published: 27 July 2017
Out and about: April-June 2017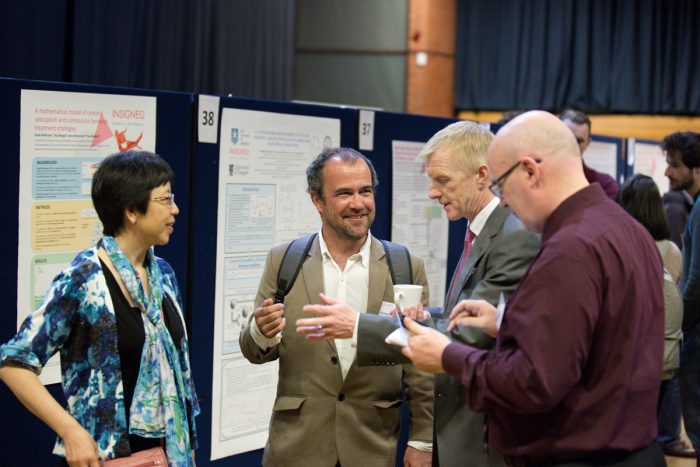 Plenary lectures
Prof Ray Ogden gave recent plenary lectures at The National Conference in Computational Mechanics, Trondheim, Norway, in May 2017: On the elasticity of dispersed fibres in fibrous soft biological tissues.
The conference on Maths for the Body, Brescia, Italy, in May 2017: Inclusion or exclusion of compressed fibres in the mechanics of fibrous soft biological tissues.
Invited seminars
Dr Peter Stewart gave an invited seminar at University of Auckland in April 2017 entitled 'Fluid mechanics of the optic nerve'
Conference attendance
Prof Ray Odgen, Prof Xiaoyu Luo and Prof Nick Hill attended the International Workshop on Modelling of Nonlinear Continua, Castro Urdiales, Spain, June 26-30, 2017
Insigneo Showcase
Prof Xiaoyu Luo and Dr Paul Watton attended the Insigneo showcase held at University of Sheffield in May 2017. Further details can be found here.
---
First published: 27 July 2017